Released DVD sales of SUPER TV, popular entertainment shows by SUPER JUNIOR!
Released DVD of "SUPER TV", a popular entertainment shows which SUPER JUNIOR appears on December 6th (Fri)!
Entertainment shows unique to SUPER JUNIOR which must break common sense of entertainment shows is to be born!!
You can't help but laughing with their various appearance. You must enjoy it!
We have benefits by each stores and reservation acceptance for SUPER JUNIOR WORLD TOUR ''SUPER SHOW 8'' in JAPAN, too. Please do not miss it!!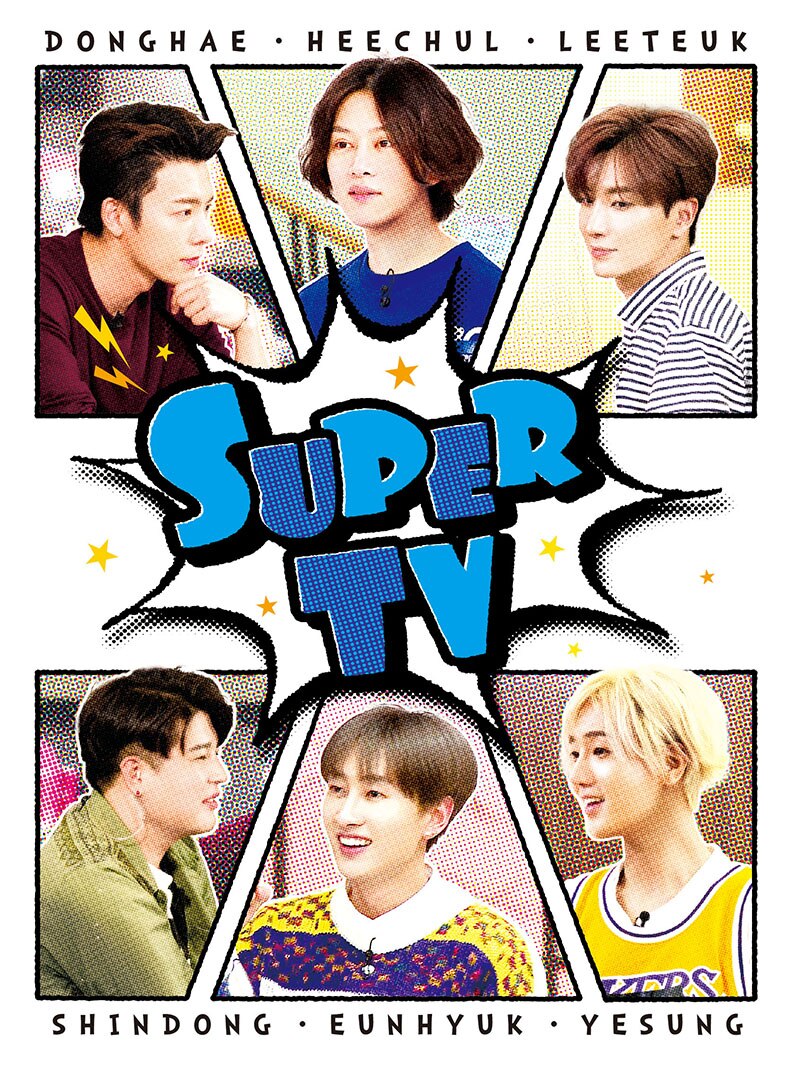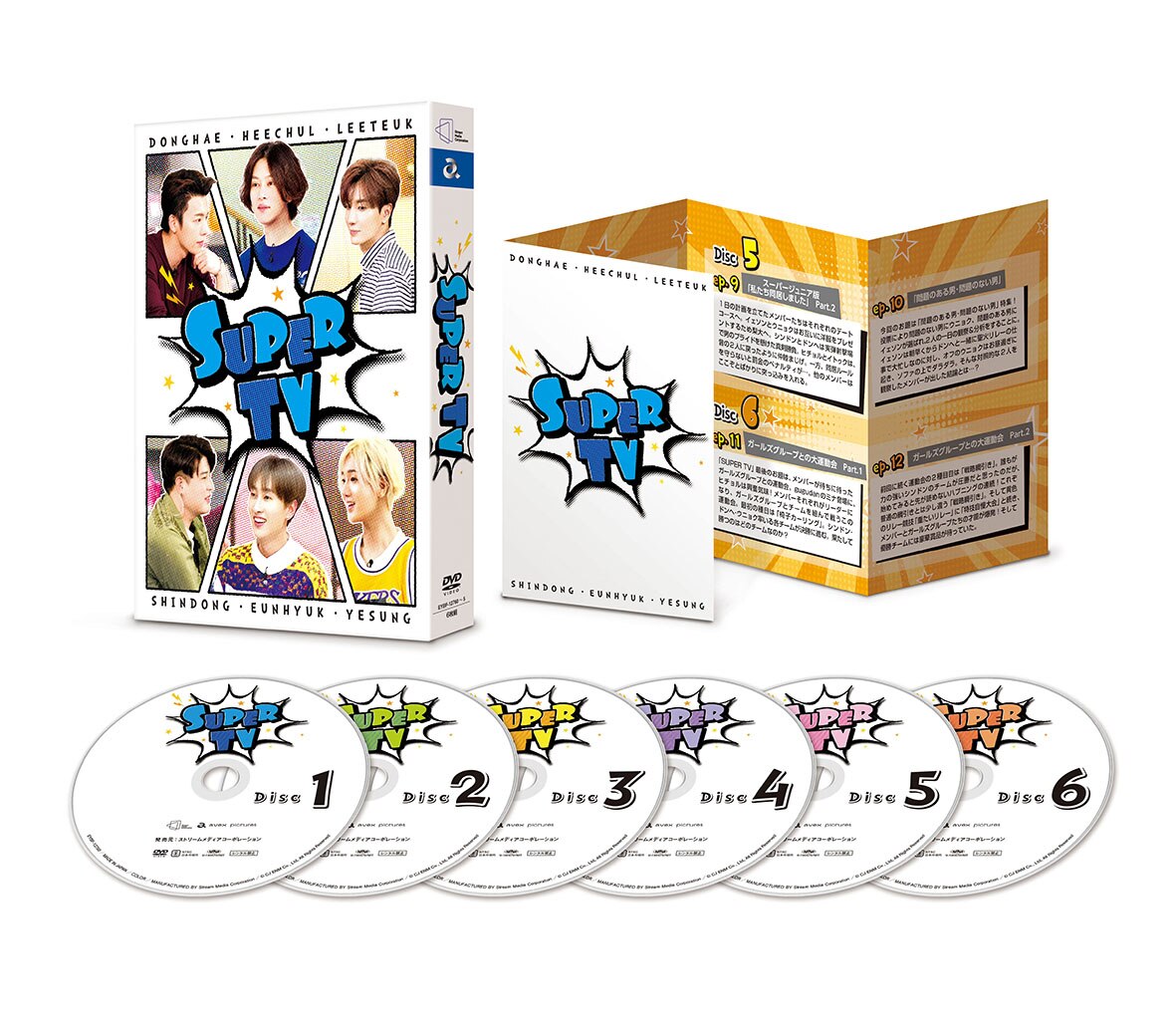 【Item concept】
◇Title:SUPER TV
◇Release date:Dec. 6th in 2019 (Fri.)
◇Item number:EYBF-12760~5/P  A set of six DVDs
◇Price: 14,000JPY (Excluding tax)
◇Recording content:A set of six DVD DISCs / Total12 stories
◇Included benefit in first time:SUPER TV specific original mirror
© CJ ENM Co., Ltd, All Rights Reserved
【Benefit for each shop】
◆mu-mo shop/ Limited official shop forE.L.F-JAPAN members
Benefit content:Key holder (※Jacket design)

【mu-mo Shop】
https://shop.mu-mo.net/avx/sv/list1?jsiteid=mumo&artist_id=SPJUN
【E.L.F-JAPAN members only Official Shop】
http://sp.mu-mo.net/shop/r/eybf1412-1/
◆TOWER RECORDS
Benefits: Trading cards 6-set
https://tower.jp/item/4958816
◆Amazon
Benefits: Trading Photos 6-set
https://www.amazon.co.jp/dp/B07Y5D56XL
《Notes》
* Patterns of benefit by corporation will differ.
* Benefit by corporation will be passed to you together with your reserved / purchased items from the store.
* Campaign of benefit by corporation will ends as it is limited item. Thank you for your understanding.
* Specification of the goods, benefit, design may be changed without advance notice.
* There are some stores where is not available (EC site), so please ask the store nearby.
* For inquiry for benefit by corporation, please kindly ask each corporation.


◆ Accept reservation at SUPER JUNIOR WORLD TOUR ''SUPER SHOW 8'' in JAPAN
We'll accept reservation of DVD at SUPER JUNIOR WORLD TOUR ''SUPER SHOW 8'' in JAPAN which held at Saitama Super Arena on November 2-4th, 2019.
Benefit for reservation: Clear File (※Jacket design)